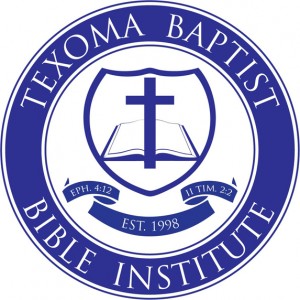 Texoma Baptist Bible Institute strongly believes in the premise that education was given to the Lord 's House. Matthew 28:19-20 "Go ye therefore, and teach all nations…Teaching them to observe all things whatsoever I have commanded you…" I Corinthians 4:17 "…I teach every where in every church." I Corinthians 12:28 "And God hath set some in the church, first apostles, secondarily prophets, thirdly teachers…" I Corinthians 14:19 "Yet in the church I had rather speak five words with my understanding, that by my voice I might teach others…" I Timothy 3:2 "A bishop then must be…apt to teach;"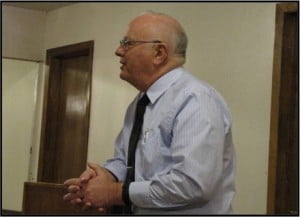 It is quite evident from the Scriptures that much teaching is done within the church as it was commanded to be. I Timothy 3:15 "…thou mayest know how thou oughtest to behave thyself in the house of God, which is the church of the living God, the pillar and ground of the truth." It is the church's responsibility to hold up and support the truth and pass it on to those who do not know. In fact there is no other entity that is given charge over the proclamation of the truth as is the House of God. According to the Webster's Dictionary, the very word 'education' means 'to develop mentally and morally, to give truth'. The very concept and philosophy of education is the giving or passing on of truth and it is up to the church to do so.
Because it is our conviction that education on every level should be preformed by and through the church, TBBI has and will continue to endeavor to give the highest quality of education available. Through the ability given to God's House (Acts 1:8), we have a competent staff who is able to give a solid and sound Bible education. It is our sincere prayer that every student will grow in the grace and knowledge of the Lord Jesus Christ (II Peter 3:18).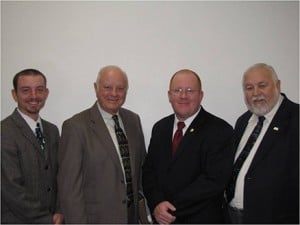 History and Purpose
Texoma Baptist Bible Institute was originally established in 1998 as a ministry of Bible Baptist Church (Walters, OK) with the purpose of furthering the Great Commission as commanded in Matthew 28:19-20, and training preachers for the Gospel Ministry. With a real desire to prepare men for the ministry, Dr. J.R. Taylor began to search for the answer to training the next generation. Dr. Taylor arrived at his first conviction, that it is the New Testament Church's obligation to "…teach all tings whatsoever I have commanded you…", and thereby his responsibility to provide such training as stated in the Scriptures (II Tim. 2:2). For quite some time, Dr. J.R. Taylor and Dr. Jeremy Taylor worked hand-in-hand teaching, training, and operating TBBI. After almost ten years of successful operation, the school was dismantled for financial and structural reasons.
In 2009 after careful consideration and deliberation, Texoma Baptist Bible Institute was re-chartered and established as a ministry of Bible Baptist Church (Duncan, OK) under the direction of Pastor Jeremy R. Taylor. Since originally starting with just a handful of students, TBBI has trained men now serving in the areas of senior pastor, associate pastors, foreign missions, chaplaincy/evangelistic ministries, youth workers, and church staff as well as women serving faithfully by their husbands and heading up women's and children's ministries.
Texoma Baptist Bible Institute is more concerned about the quality of their students than they are the quantity. TBBI offers a friendly learning environment with personal and practical training from those who are actively involved in the ministry. Students are not just given a bunch of theological facts, but are in turn challenged and expected to put those facts into use in the service of the Lord while attending classes. It is the desire of this institution to develop within each student a sincere love and loyalty to the Lord Jesus Christ and His Church, thus enabling them to fulfill the will of God for their lives and bring God true and proper glory!
Prospective Student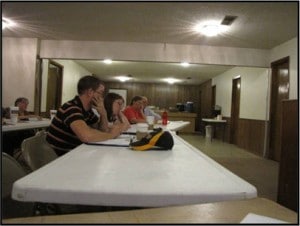 As you seek to prepare yourself for your future in the Lord's service, we at Texoma Baptist Bible Institute have dedicated ourselves in helping you obtain such a high and lofty goal. We at TBBI believe it is imperative to be properly trained for the Lord's service in the day and age in which we live.
Texoma Baptist Bible Institute places a strong emphasis on education from both a classroom setting as well as practical hands-on training and preparation. The greatest learning will come from discipleship at the hands of those who have proven their desire to walk with God and strived for mastery in the Lord's service. TBBI has and will continue to endeavor to give our students the highest quality of Bible education and ministry preparation available.
Texoma Baptist Bible Institute is not just for prospective preachers or full-time Christian workers. Whether you plan on attending a secular college, seeking a career field, or holding down a job and raising a family, Bible College is worth considering. By investing in a Bible education first, many have found that the Lord has reciprocated by blessing them in their career interests as well. Matthew 6:33 "But seek ye first the kingdom of God, and his righteousness; and all these things shall be added unto you." We need good and solid Baptist believers in politics, government, military, medicine, law, technology, manufacturing, engineering, and any other reasonable secular area of business. Spiritual education is a necessity in order to combat the philosophies and influences of the Devil. A solid Bible collegiate-level education is also a tremendous asset for any Sunday School teacher or lay-man who just wants to be the absolute best they can be for the Saviour Jesus Christ.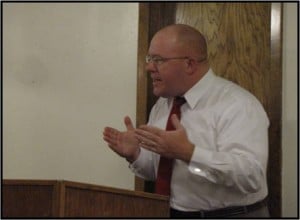 Texoma Baptist Bible Institute is not designed to discourage the student through study or preparation. On the contrary, it is designed to cause all of its students to "Hunger and Thirst After Righteousness" as God enlightens their venture of service.
We welcome you to call the office and receive one of our school catalogs. May God bless you as He directs you and your service for Him.
Pastor Jeremy R. Taylor